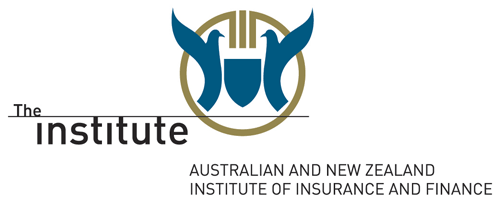 ANZIIF enjoys a long and beneficial association with Get Freighted and Gary Letchford.
Over the years we continue to be impressed by Gary's dedication to his excellent service standards which have made him such a trusted service provider for ANZIIF. His commitment and proactive approach provides us with a great deal of comfort and confidence that our materials get to where they need to, when they need to.
Gary's level of service and integration with our organisation sets the benchmark which we strive to achieve with all our other suppliers.
Luke Davies ANZIIF (Allied), MEnterp(Exec), BEnvSc
GM Operations & Service Delivery and Education Knowledge Management
Australian and New Zealand Institute of Insurance and Finance

I have been using the services of Get Freighted now for many years.
It's fantastic to deal with a company that has a personal approach to business and really know what they're talking about.
I use their services for all our domestic and international shipments.
I have tried many freight companies over the years – but not have matched the support and customer service of Get Freighted.
I would highly recommend them for all your freight needs!
Mick Smith
Splitting Image

"We used to dread sending samples overseas – the time to organise quotes and paperwork always felt too long.  However I'm a massive fan of Get Freighteds website that does everything including creating the commercial invoice. Parcels picked up without any issues.  BTW – totally in love with the Get Freighteds team re follow up and attention to detail.  👍💪👍💪"
Matthew Barry (Owner)
Mount Avoca Wines
Avoca, VIC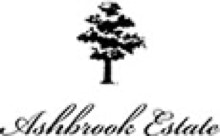 "Excellent service and just as importantly exceptional follow-up. Fast, efficient and informative at each step, what more could we ask from a freight company!"
Cheers
Kingsley Edwards
Ashbrook Estate
Margaret River, WA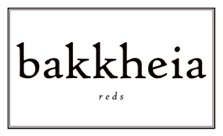 Hi Sue
Wish to report that our first overseas delivery to Singapore has arrived and from all reports in fine order.
Thank you for your close supervision and guidance through the seamless process.
Cheers!
Mick
Bakkheia
Lowden, WA

"We used to dread sending samples overseas – the time to organise quotes and paperwork always felt too long.  However I'm a massive fan of Get Freighteds website that does everything including creating the commercial invoice. Parcels picked up without any issues.  BTW – totally in love with the Get Freighteds team re follow up and attention to detail.  👍💪👍💪"
Matthew Barry (Owner)
Mount Avoca Wines
Avoca, VIC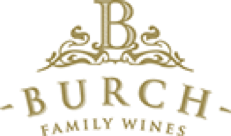 "Working with Get Freighted has given us the opportunity to substantially reduce our costs and improve our delivery outcomes when sending wine samples overseas, as well as opening up new direct sales opportunities with our customers.  What sets them apart is their commitment to attentive customer service and their willingness to go the extra mile whenever required."
Cheers
David Stredwick
Mail Order Manager
Burch Family Wines
Margaret River, WA
www.burchfamilywines.com.au

"We have worked with Gary at Get Freighted for over 5 years now and are delighted with the service and cost saving carried out so far. Our company (Cambridge University Press) is the oldest Printing house in the world founded in 1534. So with authors worldwide the need for fast and cost effective manuscripts deliveries are very important, which is what we get with Get Freighted. They are responsible for all our international express parcels, and have saved our company thousands of dollars with better rates then we could ever negotiate on our volume from International freight companies. Get Freighted understand the high standards that our company have and are most efficient in delivering well within our time limits. I would highly recommend working with them."
Ray Male
Warehouse Manager
Cambridge University Press Australia & New Zealand
www.cambridge.org

International visitation to our Cellar Door is a huge growth area. Get Freighted have helped us provide a competitively priced, first rate international delivery service which has enhanced our ability to convert an international visitor into an international customer.
Luke Watts
Clairault Streicker Wines
Margaret River, WA
www.clairaultstreickerwines.com.au

First Time Freighting – Wow!
This was our first time using Get Freighted to post boxes of Wine from Hobart, Tasmania to a small rural town of Penhold, Alberta, Canada, and I can't say enough positive things about this company and its service.
Not only were we shipping a large amount of very expensive wines, but large format bottles as well, and there was absolutely no trouble anywhere along the way. The Portal was very easy to use, and if I did have a question, I was able to get an answer immediately, which really put my mind at ease.
We were also blown away at how fast the wine arrived on the other side of the planet! From pick-up at our door, to landing in customs (which was cleared with no issue thanks to the use of their portal).
We would 100% recommend using Get Freighted on shipping any wine overseas. Fantastic job team. Top Notch!
Michael @ Cool Wine
Cool Wine
Hobart, TAS
www.coolwine.com.au

"We recently had an urgent delivery to Tokyo which would never have got there if it wasn't for Get Freighted! Sue was so helpful and patient with her service, her professionalism and product knowledge meant the difference between our wine arriving on time or not. Cannot recommend the service highly enough."
Angela Morgan
Derwent Estate Wines
Granton TAS
www.derwentestate.com.au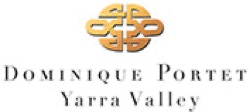 Dominique Portet Winery has been working alongside Get Freighted prior to my engagement at the winery. Over the past 12 months I cannot thank Gary, Sue and Lamia enough for all their assistance. Their expertise in the movement of freight internationally is exceptional. What can be a daunting process the team at Get Freighted provide a simple and friendly service.
We highly recommended Get Freighted, they make the experience pleasurable and no question is too hard, their competitive rates, attention to detail is well above expectation.
Kind Regards
Amee Williams
Dominique Portet
Coldstream VIC
www.dominiqueportet.com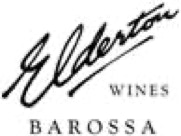 "Sue and Gary are the epitome of 'nothing is too hard'. After working with them for a number of years now our international shipping has drastically increased and it's a large part to do with their professional can-do service. They make navigating the tricky overseas shipping rules and regulations a breeze and no question is ever too hard (or silly!!) for them.
Easy to contact, always willing to help, personable and above all a wealth of knowledge, we will certainly be using these guys for years to come.
Thank you for all your hard work.
Cheers,
Tush and the Team at Elderton Wines.
Elderton Wines
Nuriootpa SA
www.eldertonwines.com.au

Happs Wines have been using the services of Get Freighted since meeting Sue and Gary in early 2014. Their attention to detail, access to destination market information and the efficiency of shipping, make them a pleasure to deal with and I would recommend them to any business involved in export sales.
best
Keith Warrick
General Manager
Happs Wines
Margaret River, WA
happs.com.au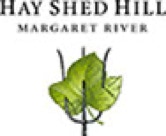 Sue and Gary at Get Freighted offer a service no one else can match.  They are prompt efficient and so easy to deal with.  Their services also are not matched by any other freight companies I know. They make freighting wine so easy. They will never promise a service they cannot deliver on.  I highly recommend them.  FAULTLESS!
Rachel
Hay Shed Hill Wines
Margaret River, WA
www.hayshedhill.com.au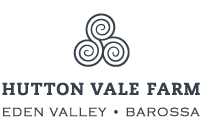 Seamless freighting often makes the difference for selling wine to overseas visitors. We are a small wine company, with multi tasking staff. Gone are the melt downs about sending our customers wine overseas. Sue and Gary at Get Freighted are amazing. I now get excited when shipping wine for our customers, confident it will all go smoothly with Sue guiding me through.
Thank you, it is such a pleasure to work with people who want to make it work for both of us and are supporting all the way.
Jan Angas
Hutton Vale Farm
Eden Valley, Barossa
Angaston, SA
www.huttonvale.com
#huttonvalefarm

"Prior to the arrival of Get Freighted we were unable to offer International freight to our customers. Their arrival on the scene gave us an affordable, very efficient service that has been a delight to use"
Steve Shannon
Juniper Estate
Margaret River, WA
www.juniperestate.com.au

"Get freighted have provided LCW with a one stop global parcel delivery and tracking service.  Competitive rates backed up with personalised support have provided us with the solutions required to ensure our parcels are delivered on time and cost effectively leaving us to focus on our core business………selling wine! We highly recommend their services with our sincerest thanks going to Gary, Sue and the team"
Richie Vandenberg
Director
LCW Corp
Padthaway, SA
www.lcw.net.au

We've been using the services of Get Freighted for the past 12 months.  We're very happy with the competitive rates they offer, but more importantly the  level of customer service they've provided.
Get Freighted have made the process of exporting wine overseas so  much easier.   They're always happy to help us if we have any questions or need assistance.  They offer a quality reliable service.
Regards,
Nat White
Main Ridge Estate
Red Hill, VIC
www.mre.com.au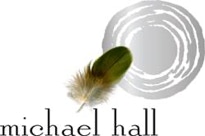 My Christmas delivery to the UK promptly arrived two days after I landed and in perfect condition. Collection on Monday in the Barossa and arriving in Oxford on the Wednesday must be some sort of record, especially the week before Christmas! Many thanks
Phillip Lord
Michael Hall Wines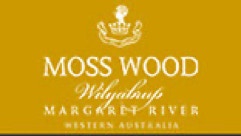 We were approached a few month ago by Sue and Gary from "Get freighted".
The prices that we were given to send our wines overseas via "Get Freighted" were so competitive that we actually thought " too good to be true!", but with the amount of money we could save and save our customers when sending our wines overseas there was no reason not to try this new company!
The result is spectacular.
We have now a very efficient system for sending our wine overseas, we are saving on packaging and freight expenses and we are able to offer  our customers a very high standard of services without having to charge them a fortune for it.
The product is one thing but we need to also mention the support team who is always available to help us and guide us if needed.
I would recommend this company to all businesses that need to use a courier for a delivery and enjoy working stress free knowing that their product are in good hands.
Valerie Burkhardt
Office Manager
Moss Wood Winery
Wilyabrup, Margaret River, WA
www.mosswood.com.au

"Can't speak highly enough of how helpful and professional we found the team at Get Freighted.  As first time wine exporters Sue was impressive with her friendly manner but more importantly her absolute knowledge of what was needed to make the process fast, efficient and stress free.  It was a pleasure doing business with Get Freighted and we felt confident our precious wine was in good hands."
Kind regards
Alison Blizard
Nannup Estate Wines
Nannup, WA
www.nannupestate.com.au

After a series of frustrating encounters with a number of international freight carriers, Gary and Sue from Get Freighted 'Came To The Rescue' and have since provided us with excellent & quick service, great rates and a personal touch at the other end of the phone line.We now feel safe in offering international deliveries of our wine to our customers through the cellar door because of Get Freighted.
Nicholas Harrison
Cellar Door Sales Manager
Ocean Eight Vineyard & Winery
Shoreham, VIC
www.oceaneight.com.au

Working with Sue and Gary at Get Freighted over the past 12 months has enabled us to expand and promote our overseas sales with complete confidence. Their professionalism and attention to detail is second to none. They are always available for advice or queries and their friendly customer service is outstanding. I would have no hesitation in recommending them.Cheers
Sally WhiteOliver's Taranga VineyardsMcLaren Vale, SAwww.oliverstaranga.com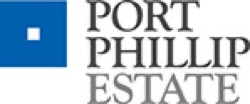 I have been using Get Freighted for a few months now and find them to be very professional and helpful. They are always available for any questions I have or to talk me through any problems I might have. They are a friendly team and have been able to save us lots of money. Get Freighted are reliable and willing to help. It is a pleasure working with them.Many thanks.
Anna NorthfieldAdministrationPORT PHILLIP ESTATEKOOYONG WINESRed Hill South, VICwww.portphillipestate.com.au

"Being a small winery, and only having myself to run the show, time is of the essence. Entering the overseas markets can be time consuming, including sending samples. Get freighted just makes this process so simple. The website login and sample registration is designed in a easy 'step by step' process, reducing the amount of time to process dispatch of samples. The other great thing, is Gary and Sue are always available to take your call, reducing any frustrations you may have by sending samples overseas."Cheers
JohnJohn HughesTanunda, SAwww.rieslingfreak.com

International Wine Freight has never been so easy…. The entire order and booking process from start to finish is super user friendly and easy to navigate. Get Freighted staff are on hand at any time to help us through queries we may have and are a delight to deal with. By using Get Freighted, we are able to quickly and efficiently reach our clients around the world and get our wines to their door. We are proud to use Get Freighted!Hayley
Cheers!Vine Vale, SAwww.rusdenwines.com.au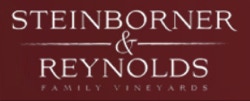 Hi there,I just wanted to acknowledge that we recently sent wine samples to China using Get Freighted via DHL. While we did have to complete paperwork, certificate of origin etc, (as advised by Get Freighted). Our importer was also ready to receive the samples and the clearance, delivery process was completely seamless and worth the upfront effort.
Regards,
Rebecca
Steinborner & Reynolds Family Vineyards
Angaston SA
www.sfvineyards.com.au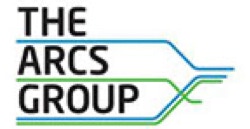 Thanks Gary,Just wanted to say that I couldn't be more happier with your service and I have recommended you to my friends, family and business associates.
Thanks again,
Isaac Correia
Electrical Engineer
The Arcs Group
www.thearcsgroup.com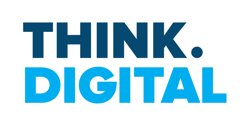 Hi Gary and Lamia,I just wanted to say a huge thanks for your help yesterday – Get Freighted are fabulous you went above and beyond in assisting with our delivery, for which I am very grateful.
Candis Fraser
think.digital

We have been using Get Freighted since 2014 to ship our wine overseas and often locally when necessary and cannot speak highly enough of their fantastic service.Sue and Gary really take a personal interest in the correct sending of wine and are efficient, well organised and very helpful to we smaller wineries. The tracking system is also very efficient.
Since using their company we have had no difficulties with overseas deliveries or breakages and just want to say how much we appreciate their personal attention to us and our staff.
Peter and Jane Thompson
Thompson Estate Vineyard
Margaret River
Western Australia
www.thompsonestate.com

Having met Gary and Sue from GetFreighted, I was straight away impressed with their enthusiasm and attitude. We have been working closely now for 12 months and I have found their professionalism and 'can do' attitude to be a breath of fresh air. Nothing is too hard for them, and they follow every parcel I send from pick up to delivery, reporting constantly to me along the way.Sending wine to another country is always an interesting experience, but with GetFreighted it could not be easier for us. I have full confidence in their ability to get wine to countries that we have previously had lots of issues with… and they take on all the hard work.
Whether it be 1 case or 100 cases, Sue and Gary will go out of their way to help out and ensure wine is delivered to your customers door in the most efficient, cost effective, and secure manner.
Cheers,
Michael Sawyer
Cellar Door Manager
Torbreck
Marananga, Barossa Valley, SA
www.torbreck.com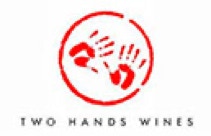 'We have always found Gary and Sue professional and highly personable to work with. Their attention to detail and efficiency of service is nothing short of exceptional.'Regards,
Shannon & MarkTwo Hands Wines Pty LtdMarananga, SAwww.twohandswines.com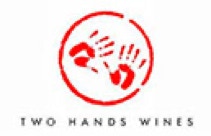 Two Hands Wines has been working closely with Gary and Sue of Get Freighted for the last four and a half years. Over this period of time, Two Hands and Get Freighted have fostered a tight-knight working relationship, built from years of only the highest quality service.I have personally worked with Gary and Sue for two years with Two Hands Wines, and have never once had an issue with any of their services.
Gary and Sue consistently go above and beyond to accommodate the needs of each of our individual clients, no matter what the size of a shipment.
Using only the very best facilities, we feel confident in Get Freighted handling all of our wine shipments into the US and delivering them in perfect condition.
The owner of Two Hands has personally visited the facilities utilised by Get Freighted in the US, as well as personally driving the temperature controlled vehicles halfway across the country to his home. The owner of Two Hands reiterated what we already knew- this is a world-class facility!
I personally recommend to anyone looking to ship their wines internationally (especially to the USA), that they should only use Get Freighted. They have a 100% success rate in meeting delivery turn-arounds and only in the most pristine conditions.
As a result of the outstanding services provided to Two Hands by Gary and Sue of Get Freighted, we have exclusively used them as our only international shipper for the last four years.
Kind regards
JESSICA REHN
Cellar Door Manager
Two Hands Wines Pty Ltd
Marananga, SA
www.twohandswines.com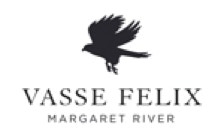 Our experience with Get Freighted has been fantastic. They are efficient, organised and extremely helpful. The personal service you get is exceptional. I cannot fault any part of the service they offer, and would highly recommend them, especially within the wine industry.Caroline Smithwick
Customer ServiceVasse FelixMargaret River, WAwww.vassefelix.com.au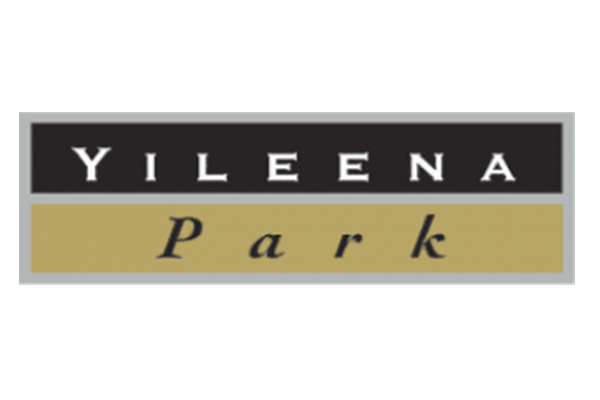 What an exceptional and professional team at Get Freighted!Thank you to Sue, Gary and Lamia for your upmost friendly and efficient service. Communication is so easy and you are always so patient and clear no matter what the question may be! We absolutely recommend Get Freighted with all International shipping requirements.
Warm Regards,
Bec Rogers
Bob & Dianne Curtis
Yileena Park of Yarra Valley VIC
www.yileenapark.com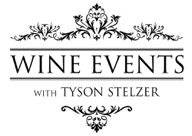 I have been using Get Freighted to ship wines around the world for three years and counting. I love working with Gary, Lamia and Sue, because they are always so quick and so clear in their communications and fulfilments!Tyson Steizer
Terry Etherton
Dear Gary, I am really impressed with your service. I shall be spreading the word to all my mates in Hong Kong if they go to Margaret River and need wine shipments! Thanks a heap! I look forward to receiving the remaining four cases after they are shipped out by the other cellar doors.
Regards
Dave
Gary, I should redirect my extra thanks to you for sorting out the wine shipments. Cheers for that. It just reinforces my extremely high held opinion of Get Freighted! And I can say that is the Aussie way that I remember, after living in Hong Kong for way too long I really miss nice things that people do for each other in Oz!
Regards
David Sein
HONG KONG

I'd like to say a big THANK YOU to Lamia and Sue for always providing quick responses and clear instructions to our requests. We had a very difficult shipment that could have been really messy, however the Get Freighted team sorted out the issue without any problems. Thank you for your help girls.Kind Regards
SandyJosef Chromy WinesRelbia Tasmaniawww.josefchromy.com.au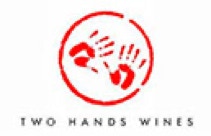 Lamia, I love that you always go above and beyond providing information for us. Thank youso much for everything you've provided today, it's way more than expected.
HARRIET SHEAD
Cellar Door & Vineyard Experiences
Two Hands Wines Pty Ltd
Marananga, SA
www.twohandswines.com

We have been using Get Freighted to send our wines overseas to our international clients and we're extremely happy with the level of care, attention to detail and exceptional professional customer service.Cheers
Glenn Travers
Craigie Knowe Vineyard
Cranbrook, Tasmania
www.craigieknowe.com.au

If you are ever wanting to send wine or spirts this is the Team that can make it happen!! I can highly recommend using Get Freighted for all your International wine/spirt deliveries. I have sent wine from McLaren Vale to Europe, USA and many times to NZ.
Recently I sent a bottle of St Agnes Brandy – Sue was extremely helpful to make sure I got the packaging right, talking me through the best possible solution to make sure it arrives to our customer safely. The package was picked up from McLaren Vale on Wednesday and the customer sent me the message below on the Friday now that is Services especially during current restrictions!! Thank you Gary & Sue.Kind regards
JulieCellar Door ManagerAngove McLaren Valewww.angove.com.au

"Before I found Get Freighted I didn't bother sending wine overseas, it's was all too hard. It's a real pleasure to find a company that offers genuine customer service. With Get Freighted you speak to people that know what they're talking about and are willing to help, I highly recommend them".Mark Day
Koltz Wines
www.koltzwines.com

Loving the personalised email's!The more I use you guys the more impressed I am.
Well Done 😊
David Graham
Shingleback Wine
McLaren Vale, SA
www.shingleback.com.au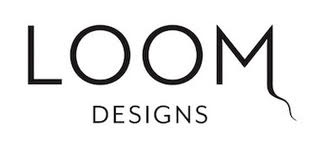 What really impresses me about Get Freighted is the customer service.  It was suggested that I contact Get Freighted as I was looking for a company who could streamline the process of freighting goods from overseas for my business and who could also offer competitive rates. I am really pleased with the rates I was offered and the simplicity and quick response from Lamia when organising a shipment . Any queries are always answered promptly.
Carol Harrison
Loom Designs
Willunga, SA

"Since I started using Get Freighted, I have been extremely happy with the service provided, and I am so pleased that I made the change to using Get Freighted.
I love the fact that the contact is direct and personal, and I am easily able to make contact with staff when needed. Their customer service has been superb, which is so refreshing nowadays! With many other companies I have found it both time consuming and difficult to actually get to talk to someone when I have a query or need assistance. I also find their booking portal very user friendly. Thanks for the great service Get Freighted! Keep it up."
Karen
Fermoy – Margaret River
www.fermoy.com.au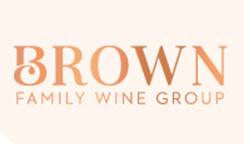 "Since I started using Get Freighted, I have been extremely happy with the service provided, and I am so pleased that I made the change to using Get Freighted.
Thank you Lamia, Sue & Gary!
We send wine all over the world and never has it been easier than it is now that we use Get Freighted!
We can rely on our wine arriving safely, soundly, and quickly!
Many thanks again for the exceptional customer service that you offer – we couldn't be happier!
Melissa F

A big thank you to the team at Get Freighted for making everything easy for me.
We had a birthday present to sent to the UK and as usual we were running late but thanks to the GF team it was picked up from country Victoria the next day and arrived within a week.
I cannot recommend their service highly enough.
Much appreciated,
Greg
Design Addicts
www.designaddictsplatform.com.au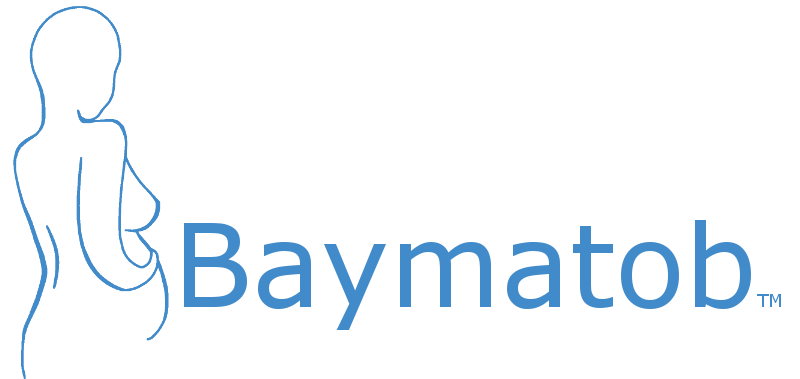 "I just wanted to send a big thank you to your amazing team at Get Freighted who always go out of their way to help me when I am having problems,. I am so glad I found Get Freighted.
Regards,
Tracey Gronau
Office Manager – Baymatob Operations Pty Ltd
Richard A. Eastes
Dear Deb and Gary:The wine was delivered by GSO Courier early this am and was in perfect shipping condition. None of the polystyrene foam was damaged and the box was clean. The bottle temperature was cool to the touch which is amazing given we have been hitting 37C every day for the last week here in our California summer.
Well done!
I have put the wine into our temperature controlled bottle storage to let them rest for a week (mostly for the 3 bottles of red). I did put one of the Rosés in the frig which we will try tomorrow because we are out to dinner tonight with friends.
Your Rose of Virginia is my favorite rosé, above French and Californians that we have consumed with Tablas Creek "Dianthus" from near Paso Robles being a second.
Now that we have experienced a shipment from Charles Melton with Get Freighted, I am sure we will order a couple of cases more but will wait until October when weather is cooler for us and the wine.
Again thanks for an excellent wine and the good service.
Cheers,
Richard A. Eastes
Terry Etherton
Hi Gary,
Wanted you to know that the wine arrived in my office today! I am way past impressed at how quickly the shipment got here. The next time I get to Australia, I won't hesitate to ship more wine back to the States.
Best regards,
Terry
Den Roenfeldt
Gary
Thanks very much for the heads up. Your shipping service has resulted in 100% of the bottles arriving intact and in perfect condition to date. Much appreciated. Looking forward to this last shipment as well. Will be sure to use your service on my next trip.
Thanks again.
Den
Jerry Kafka
Gary:
Thank you again for your expedited attention to our order and its shipping. The wine has arrived in wonderful condition, and we shared a bottle with one of our friends on Friday who enjoyed it as much as we did.
We will continue to watch for its availability in our area, and we wish you continued success.
Best regards,
Jerry Kafka
Tim Knerr
Hi Gary,
I received all of the wines.
That was certainly quicker than I expected. I appeciate everthing that you and Cape Mentelle did to make it easy ship all of the wines to us.
Regards,
Tim Knerr
Norm Giertz
Our twelve pack of Tasmanian treats arrived yesterday afternoon without a scratch on them! Now we get to enjoy drinking them with family and friends. Hopefully we can toast some excellent defensive draft picks by the Packers soon!
Thanks for an excellent experience with Get Freighted!
If you ever find yourself in Wisconsin, let us know. We're only an hour away from Lambeau.
Norm
Glenn Todd
Gary
Just received my 7 cases of wine. All in great condition. Thanks for the great service. Look forward to doing business with you in the future. Hope you have a wonderful holiday season and new year.
Glenn Todd

November 29, 2018Amazing professionalism and kind assistance from Get Freighted!I was experiencing confusion with a wine order from a winery in Australia and Get Freighted (the shipper)actually intervened to help clarify things. And not just with a simple email, but with a phone call!! Wespoke directly and sorted out the details. It was a wonderful reminder that chivalry and quality customerservice still exists!! We will use them in a heartbeat!!Raedene
Wills Domain Wines
George
Hi Gary,
Glad to hear my last case from our trip is on its way!
Your service has been very helpful in getting my wine shipped safely to me. All previous four cases arrived safely.
Now I need to order my "wine needs" via internet and use your services again.
Best regards,
George
Raymond Dukes
Gary,
I received my wine shipment today in great condition. I want to thank you and your team for ensuring this delivery. The care and effort that your company has put into this delivery, especially considering the world's current state, is truly appreciated. Thank you again and I wish you the best and hope your family and business continue to do well. I look forward to doing business with you in the near future.
Sincerely,
Dukes
Raymond Dukes from Honolulu USA
April 2020
Judy Millspaugh, Florida
Get Freighted Cellar Door is a very fine company, with professional direction and management. I appreciate the friendly service, and all your efforts above and beyond to make all deliveries happen. Most impressive were the instant answers and responses any time I had a question. All during a pandemic! Pretty amazing when you think about it.
Highest regards,
Judy
P.S. One Contact, One Process, and One Delivery – customers and wine treated equally and expertly, with care. You really can't beat that! Great job
Bonnie V
Good afternoon from Seattle!
I just wanted to say "thank you" for handling my wine so well – and fast!! I received it this past Friday and it is beautiful!! Everything worked so well. Is it possible, if I want to order more wine, that I can place the orders over the phone? And do you ship from Tasmania?
Thank you both!
Best regards,
Bonnie V
Edit from Get Freighted – Further wine orders can be placed either by phone or by visiting www.getfreightedcellardoor.com And yes! We ship wines from every wine region of Australia, including Tasmania.
Pam & Jim, Richmond
Gary,
Our Izway wine shipment arrived yesterday afternoon safe and sound. Thank you to you and your staff for another efficient and on time delivery of Australian wine to our front door.
Pam & Jim
Richmond VA – USA
KB, Minnesota
Great!!!! Thanks so much!
Fabulous experience with Get Freighted Cellar Door. I had inquired at Penfolds and Henschke on purchasing wine direct.
I live in the US and our love for Aussie Shiraz has me seeking a direct purchase method. We were given Gary Letchford's company, Get Freighted and could not have been more pleased with the hands on approach.
We had several wines shipped and all arrived in less time than he stated, our tracking numbers were sent, our delivery was followed all the way to the door and absolutely seamless. The wines, can I just say……..unequivocally beautiful!
If you are looking for incredible Australian wines, reasonable shipping rates, hands on and a personal approach to serving your needs, this is who you want taking your order.
Cheers
KB
Minnesota – USA
Pam & Jim M.
Glen Allen, VA USA
We just received our wine shipment and everything arrived in tip-top condition. Once again, Izway and Get Freighted have lived-up to the challenge of moving wine halfway around the world. Now it's up to us to enjoy these wonderful wines.
Thanks again for your successful efforts.
R. Mirgon – Las Vegas, NV
Our wine has arrived safe and sound, and just for the record you all have been wonderful to deal with. Thanks for everything.
Lisa Samuelson
USA
The experience of working with Get Freighted was superb from beginning to end. Holly sent us numerous and detailed updates so we were constantly reassured that everything was under control and  knew when to expect the wine which arrived in perfect condition.
Jourdan B.
USA
"I used Get Freighted to send wine from Sydney to Texas and the process couldn't have been any smoother. The service provided by Sue and Gary was exceptional and I will 100% be using them again. I can't recommend Get Freighted enough- 5 out of 5 stars!"