When you contact Get Freighted, you can be sure to be speaking to one of our 3 staff members! We are a tight knit team of specialists, who provide a very personalised experience.
Get to know a little bit more about your specialist…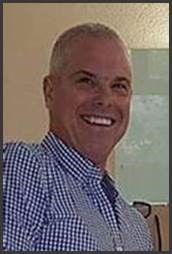 Gary, Managing Director
Started work with TNT in 1990, left in 1992 to run the Melbourne branch of Deltec International then left and started Get Freighted in 1995.
I love the relationships we have been able to build with many of our clients, many of whom I consider good friends. My main specialty is not getting in the way of the girls running the office. As Covid took hold in March 2020 the day we were to leave Australia to travel to Antarctica I would still like to get there other than that it would be New York.
If it is in the Winter, you will find me at the footy supporting the mighty tigers or watching one of the other games on TV (with a glass of red of course) also most Saturdays playing golf at The National (one of the best golf complexes in the world)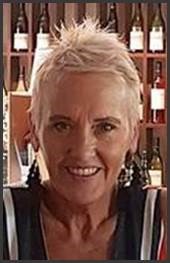 Sue, Sales Director
My career path has involved a high level of customer service, working in advertising sales in middle management at Fairfax Publications. I managed both Lifestyle and Business publications, which covered a variety of categories. My position involved working with small to medium companies and also larger corporate businesses.
When I joined Gary at Get Freighted, it was an opportunity to use my skills in assisting businesses both large and small. We were able to fill a niche that wasn't covered. We offer a high level of service that took the worry out of sending clients important merchandise all over the world. Our clients know that we'll keep them in the loop and assist them with whatever they're sending. We offer a personalise service, that's hard to find these days. Our clients love the level of service we offer and that makes my day.
When winter sets in in Melbourne the one place I think of, is swimming with whale sharks at Ningaloo Reef in Western Australia. If I can't be out an about in the sun, I enjoy cooking up a storm or spending time with friends enjoying a great meal and a special wine.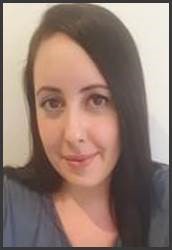 Lamia, National Office Manager
I've always worked in roles that gave me one on one time with clients. From Software design to Bridal Fashion and Air Freight, I've dabbled within the customer service realm of all my roles.
I love working with a variety of Australian clients and helping them achieve success. Between keeping you engaged with important information, and keeping your shipments moving along, I'm always here to answer any questions you have.
If I could pack myself into a little box, I'd freight myself to the gorgeous island of Puerto Rico. I've always been intrigued with their culture and people but most of all their infectious music!
Away from my desk, you will usually find me entertaining friends and family, or taking weekend road trips for fresh air with good company!
Please contact Get Freighted directly or visit our website www.getfreighted.com.au